I call this page my "french litter" because my friend Lesa Mason brought back a dog "Louis" from France and we bred him to Natasha. I love the old timey european style whippets. But they are too different from the" American" style. I tried showing them in conformation here for awhile but not doing well I decided to keep the 3 as pets and here they are.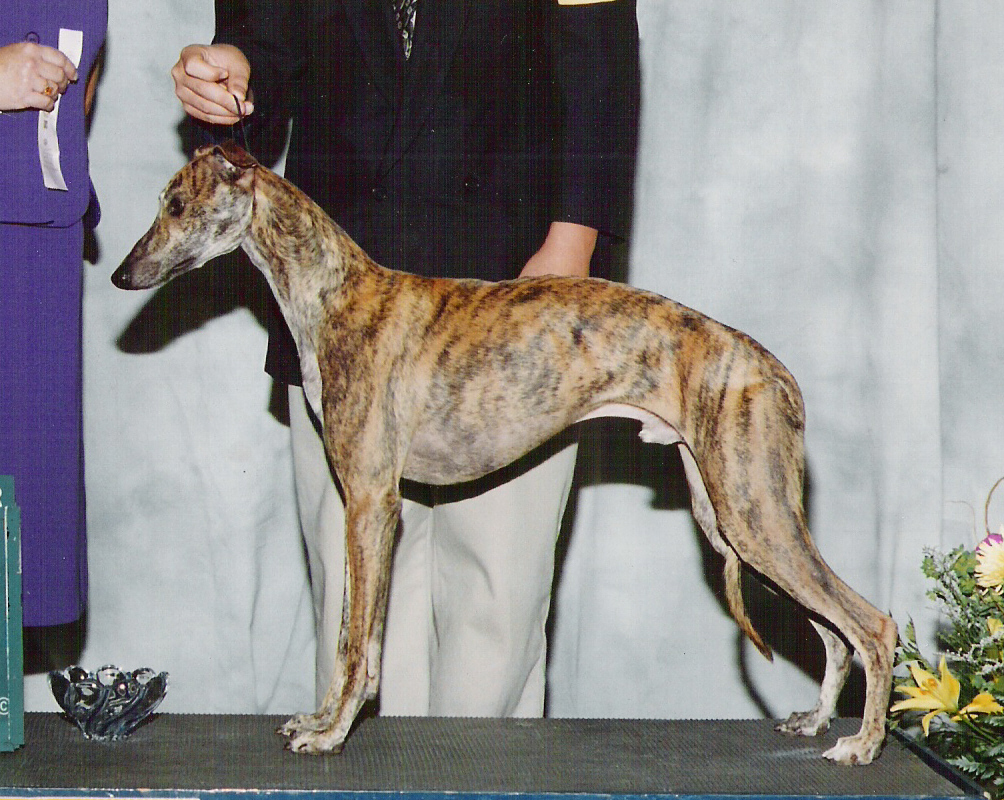 Sea Breeze's Smooth Operator
Sea Breeze's Smooth Operator "Rex" was shown as a junior's dog for a short while when our friend Kyle came over from Bermuda to show dogs in the U.S. Kyle and Rex did very well winning everytime they went in the ring. Now Rex loves to course.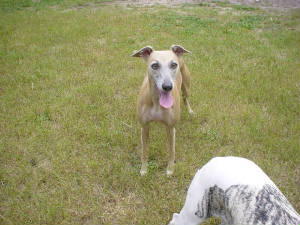 Sea Breeze's Ou la la
This is MiMi (Sea Breeze's Ou La La). She is named after my grandmother who died right before this litter was born. Mimi is very beautiful and very much the european type (which I love). I hope to get a much better picture of her later so you can see how pretty she is. She is a blue fawn and her color is not liked very much in the show ring, so she remains my pet.
Sea Breeze's Prince of Tides
Christopher was my little boy. He is so cute and so sweet. He's a little clown! I showed him as a puppy for awhile and he did great, but he stayed too small so I placed him in a good home with a dachsand buddy. They live on a horse farm in Arkansas where he has plenty of room to run and play. His new Mom is an artist and has had whippets before and was yearning to have one again. It's a fantastic home for my little boy but still it about broke my heart. (That's one reason I don't like to breed that much)